Unveiling Singapore's Captivating Wonders: Culture, Nature, and Innovation in Harmony
Introduction:
Discover the enchanting city-state of Singapore, a captivating destination that seamlessly blends tradition and modernity. Despite its small size, Singapore boasts an impressive array of wonders that leave visitors in awe. Join us on a journey to explore Singapore's diverse cultural heritage, lush natural landscapes, and cutting-edge architecture, showcasing the city's commitment to innovation.
1: Gardens by the Bay – Where Nature Meets Futuristic Splendor
1.1: Supertrees and Skyway Adventure
Immerse yourself in the futuristic oasis of Gardens by the Bay, where majestic Supertrees create a mesmerizing skyline. Traverse the Skyway for breathtaking views of the gardens and Singapore's cityscape, harmonizing nature and urbanity.
1.2: Flower Dome and Cloud Forest Escape
Enter the world's largest glass greenhouse, the Flower Dome, and be enthralled by a stunning collection of exotic plants from around the globe. Journey into the Cloud Forest, a misty paradise featuring a captivating waterfall and a verdant walkway amidst lush greenery.
2: Marina Bay Sands – Iconic Architecture and Entertainment Extravaganza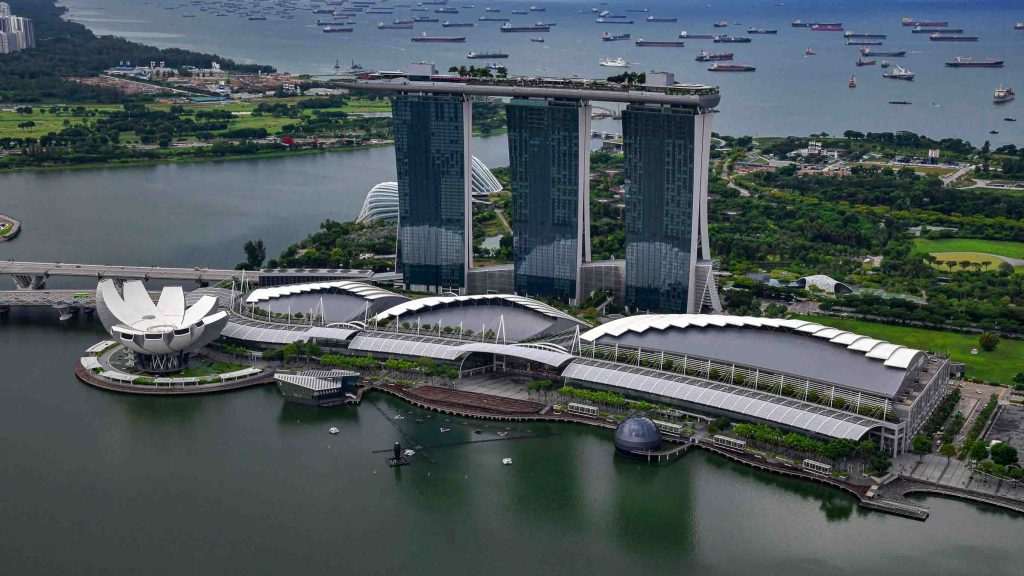 2.1: SkyPark's Panoramic Splendor
Be captivated by the architectural marvel that is Marina Bay Sands, crowned by the iconic SkyPark. Take a dip in the world's largest rooftop infinity pool, offering a breathtaking panoramic view of the city's ever-evolving skyline.
2.2: Theatrical Delights and ArtScience Wonders
Indulge in world-class entertainment at Marina Bay Sands' renowned theaters, hosting spectacular shows and performances. Engage in the intersection of art, science, and technology at the ArtScience Museum, a captivating venue that sparks imagination and creativity.
3: Chinatown – A Cultural Tapestry and Gastronomic Paradise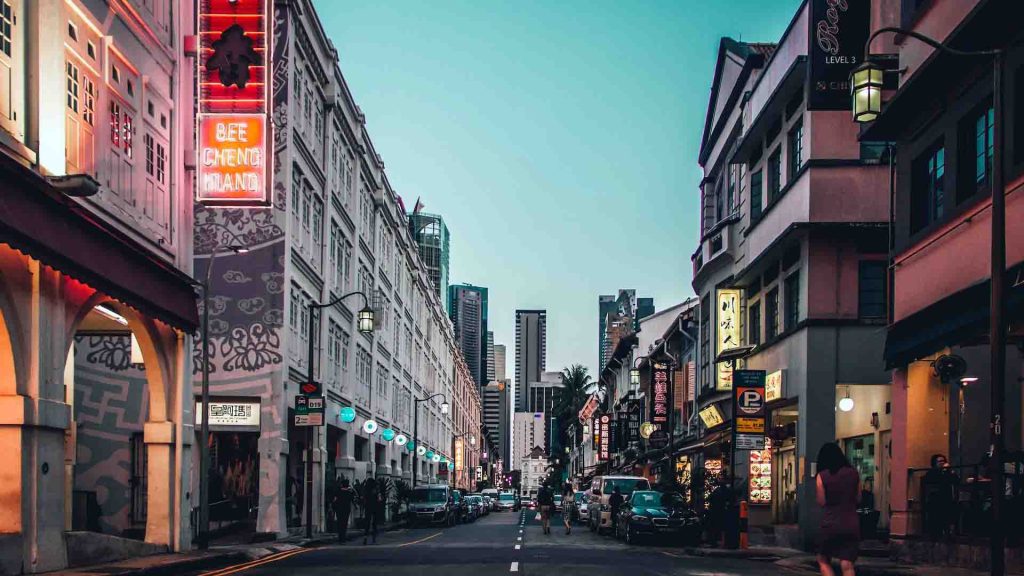 3.1: Heritage Treasures and Architectural Charms
Immerse yourself in the vibrant tapestry of Chinatown, adorned with ornate shophouses, ancient temples, and lively markets. Explore cultural landmarks like the Buddha Tooth Relic Temple and gain insights into the rich history and traditions of Singapore's Chinese community.
3.2: Culinary Adventures and Flavorsome Delicacies
Embark on a gastronomic journey through Chinatown's bustling hawker centers, where an array of delectable Singaporean cuisine awaits. Indulge in signature dishes like Hainanese chicken rice, char kway teow, and chili crab, savoring the multicultural flavors that define Singapore's culinary landscape.
4: Sentosa Island – Tropical Paradise and Entertainment Bliss
4.1: Siloso Beach Serenity and Aquatic Thrills
Escape to Sentosa Island's idyllic Siloso Beach, bask in the sun, and relish the tranquil coastal ambiance. Dive into exhilaration at the Adventure Cove Waterpark, where water slides, wave pools, and close encounters with marine life provide endless fun.
4.2: Universal Studios Adventure and Marine Marvels
Unleash your inner child at Universal Studios Singapore, where thrilling rides and beloved movie worlds come to life. Explore the wonders of the S.E.A. Aquarium, home to a captivating array of marine species that inspire awe and wonder.
Conclusion:
Singapore's wonders are a testament to its harmonious fusion of culture, nature, and innovation. From the awe-inspiring Gardens by the Bay to the iconic Marina Bay Sands, the cultural splendors of Chinatown, and the tropical paradise of Sentosa Island, Singapore invites you to indulge in its captivating experiences. Discover a city that effortlessly weaves tradition and modernity, leaving an indelible impression on your heart and mind.