Step into the Magic and Create Everlasting Memories
Introduction:
Prepare to be whisked away to a world where dreams become reality, where laughter and wonder fill the air, and where the magic of childhood reigns supreme. Welcome to Disneyland, the ultimate destination for those seeking enchantment and unforgettable experiences. In this comprehensive guide, we invite you to embark on an extraordinary journey through the enchanting realms of Disneyland. Get ready to immerse yourself in a world of imagination, where fairy tales come to life, beloved characters roam the streets, and happiness knows no bounds.
1: Main Street, U.S.A. – A Gateway to Nostalgia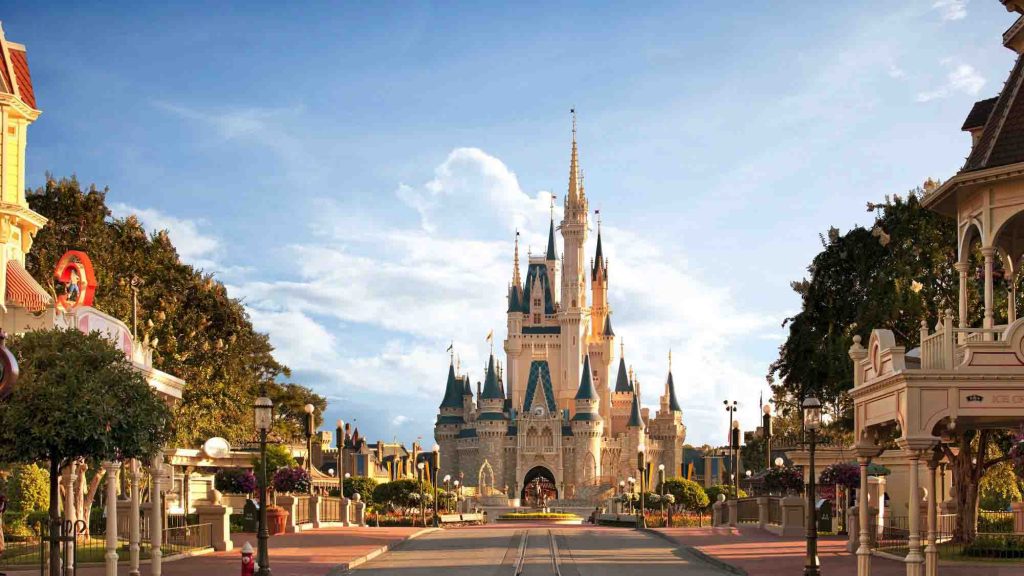 1.1: Nostalgic Charm
Begin your Disneyland adventure on Main Street, U.S.A., a delightful thoroughfare that transports you to the bygone era of small-town America. Marvel at the meticulously crafted architecture, explore quaint shops, and savor delicious treats that evoke a sense of nostalgia and warm memories.
1.2: Spectacular Parades and Fireworks
Experience the awe-inspiring parades and breathtaking fireworks that grace Main Street, U.S.A. Feel your heart soar as beloved Disney characters glide past in vibrant floats, and marvel at the nighttime sky as it illuminates with dazzling pyrotechnic displays. These spectacular shows will leave you with memories to cherish for a lifetime.
2: Fantasyland – Where Fairy Tales Come Alive
2.1: Timeless Tales
Step into the enchanting realm of Fantasyland, where classic fairy tales unfold in all their magical glory. Traverse the iconic Sleeping Beauty's Castle, take a whimsical spin on the Mad Tea Party, and embark on a high-flying adventure with Peter Pan's Flight. Let your imagination run wild as you encounter beloved characters and relive the stories that have captured hearts for generations.
2.2: Endless Enchantment
Indulge in the endless enchantment of Fantasyland's attractions, each a gateway to a different world of wonder. From soaring high on Dumbo the Flying Elephant to sailing through the whimsical scenes of "it's a small world," every experience immerses you in a tapestry of sights, sounds, and pure joy.
3: Adventureland – Unleash Your Adventurous Spirit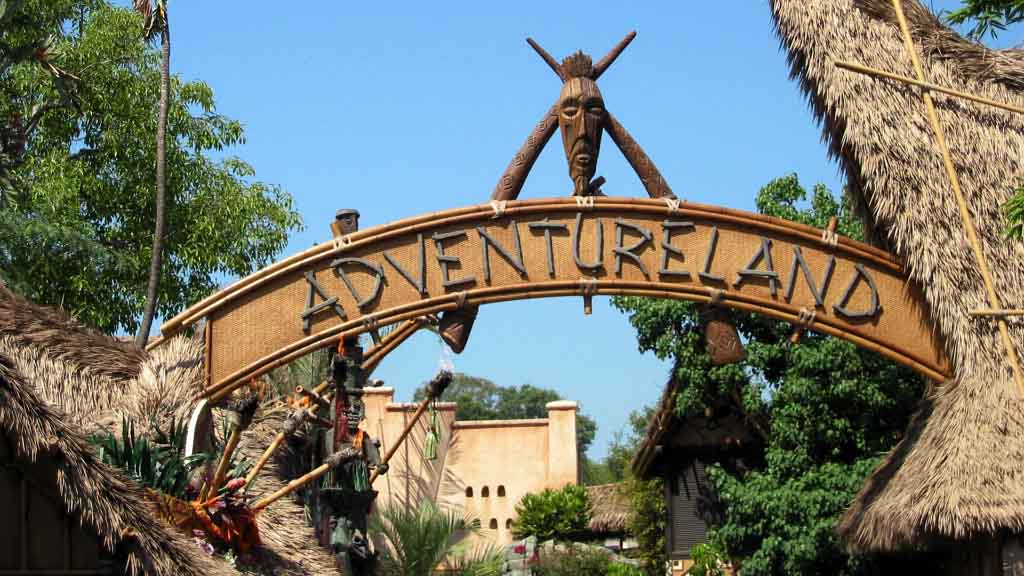 3.1: Thrilling Expeditions
Ignite your sense of adventure in the captivating realm of Adventureland. Brave the treacherous waters of the Jungle Cruise, where surprises lurk around every bend, and venture into the heart-pounding depths of the Indiana Jones Adventure, where ancient mysteries await. Prepare for an adrenaline-fueled journey like no other.
3.2: Pirate's Paradise
Join the ranks of swashbuckling pirates on the Pirates of the Caribbean attraction. Set sail on a mesmerizing voyage through pirate-infested waters, encountering unforgettable scenes of plunder, romance, and adventure. This immersive experience will make you feel like a true buccaneer on the high seas.
4: Tomorrowland – Embrace the Future
4.1: Futuristic Thrills
Embark on a thrilling journey into the future in Tomorrowland. Strap in for a high-speed adventure on Space Mountain, where you'll rocket through the cosmos. Join the intergalactic battle in Star Tours – The Adventures Continue, and prepare for an interactive space adventure on Buzz Lightyear Astro Blasters. These exhilarating attractions will transport you to new frontiers of excitement.
4.2: Innovative Entertainment
Immerse yourself in Tomorrowland's innovative entertainment offerings. Marvel at futuristic stage shows that push the boundaries of technology and imagination. Immerse yourself in the epic world of Star Wars with immersive experiences that bring the beloved saga to life. Let your imagination soar as you witness the endless possibilities of the future.
Conclusion:
Disneyland is a place where magic comes alive, where imaginations soar, and where happiness knows no limits. From the nostalgic charm of Main Street, U.S.A. to the enchanting wonders of Fantasyland, the thrilling adventures of Adventureland, and the futuristic excitement of Tomorrowland, Disneyland offers an extraordinary journey that will create everlasting memories. Let MacnKro Travels be your guide through this realm of magic, ensuring that your visit to Disneyland is nothing short of extraordinary. Get ready to step into the magic and embark on a truly unforgettable adventure at the happiest place on Earth.
To start planning your magical Disneyland adventure, click here to visit our tour page Don't miss out on the opportunity to create everlasting memories at the happiest place on Earth!