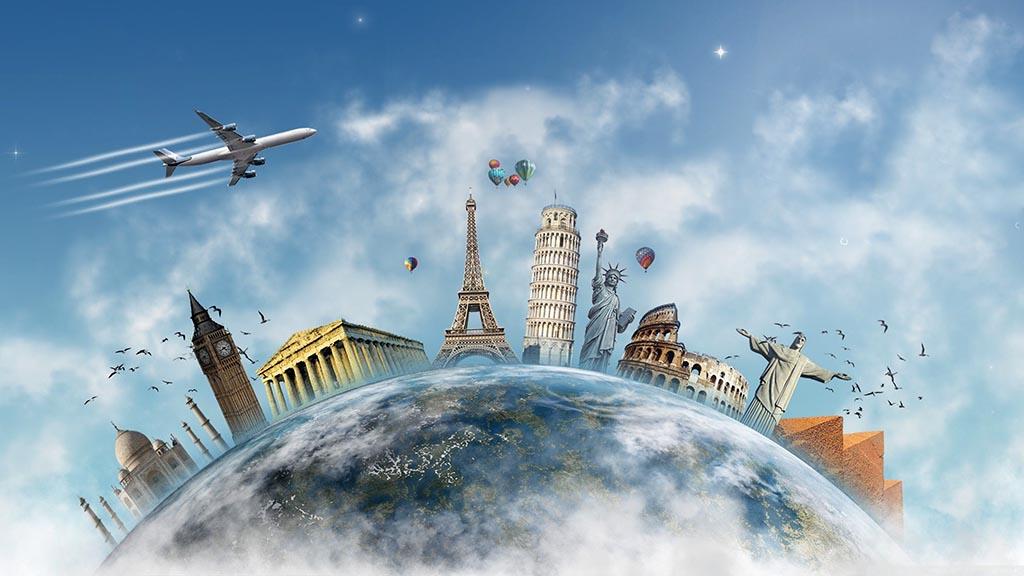 Discover the most captivating and awe-inspiring locations around the globe. Best Places to Visit.
Introduction:
Discover magical places worldwide with Macnko Travels' blog. Join us now! Whether you crave romance, cultural immersion, or exotic paradises, our curated choice of top places to visit awaits. Our blog covers diverse places for remarkable adventures, including Paris, Tokyo, Bali, and New York City. Explore London's history, surrender to Santorini's romance, indulge in Dubai's luxury, and experience Rio's energy.
Therefore, get ready for your next extraordinary adventure with Macnko Travels as your guide to engaging places worldwide.
Paris, France: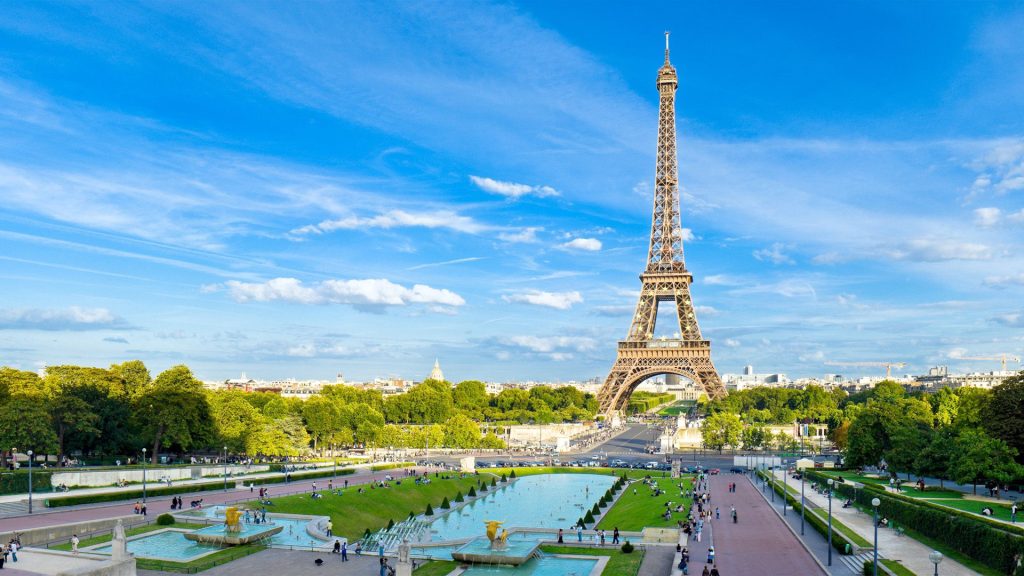 Immerse Yourself in the City of Love and indulge in the romantic atmosphere of Paris. Mesmerizes couples and art lovers with its breathtaking architecture, museums, and galleries. From walking along the Seine River to staring at the iconic Eiffel Tower, Paris truly has it all. The city displays the Louvre Museum, home to the iconic Mona Lisa and other art masterpieces. Discover Montmartre and Le Marais, immerse in local culture.
Furthermore, you can indulge in the beautiful tastes of French cuisine. Immerse Yourself in the City of Love and indulge in the romantic atmosphere of Paris. Moreover, Renowned for its beautiful architecture, world class museums, and galleries, Paris offers a truly captivating experience for couples and art enthusiasts alike. From walking along the Seine River to marveling at the iconic Eiffel Tower, Paris truly has it all.
Tokyo, Japan:
Embrace the Contrasts of Tradition and Modernity; Experience the fascinating blend of traditional and modern in Tokyo. Not only can you explore ancient temples and shrines, but you can also witness cutting edge technology. Additionally, you can immerse yourself in the vibrant fashion and cuisine scenes. Tokyo is truly a city that easily integrates old world charm with creative trends. Explore serene gardens environment centuries old structures, where time stands still, offering a tranquil escape from the bustling city. Indulge in genuine Japanese cuisine at hidden gems tucked away in narrow alleyways, savoring both traditional flavors and creative Michelin-starred dining that pushes culinary boundaries. Discover futuristic skyscrapers illuminating the night skyline.
Furthermore, Tokyo shows how determined they are to keep advancing. Moreover, Tokyo represents the peaceful harmony of old customs and new ways. Additionally, it captivates visitors with its wide range of attractions.
Bali, Indonesia:
Unwind in a Tropical Paradise Escape to the idyllic island of Bali, known for its breathtaking beaches, lush forests, and vibrant culture. Whether you seek rest or adventure, Bali offers a perfect balance. Immerse yourself in the local customs, discover hidden temples, or simply unwind on pristine white sand beaches. Immerse yourself in a range of outdoor pursuits, whether it's riding the famous waves at Uluwatu or hiking through the scenic rice terraces of Ubud. Indulge in revitalizing spa therapies and traditional Balinese massages that will leave you rejuvenated and energized.
Enjoy the delicious flavors of real Balinese food, where fragrant spices and fresh local ingredients combine, whether you pick seaside eateries or traditional local eateries. Discover Bali's lively artistic heritage by visiting local art galleries and witnessing engaging traditional dance shows that showcase the island's rich cultural wealth.
New York City, USA: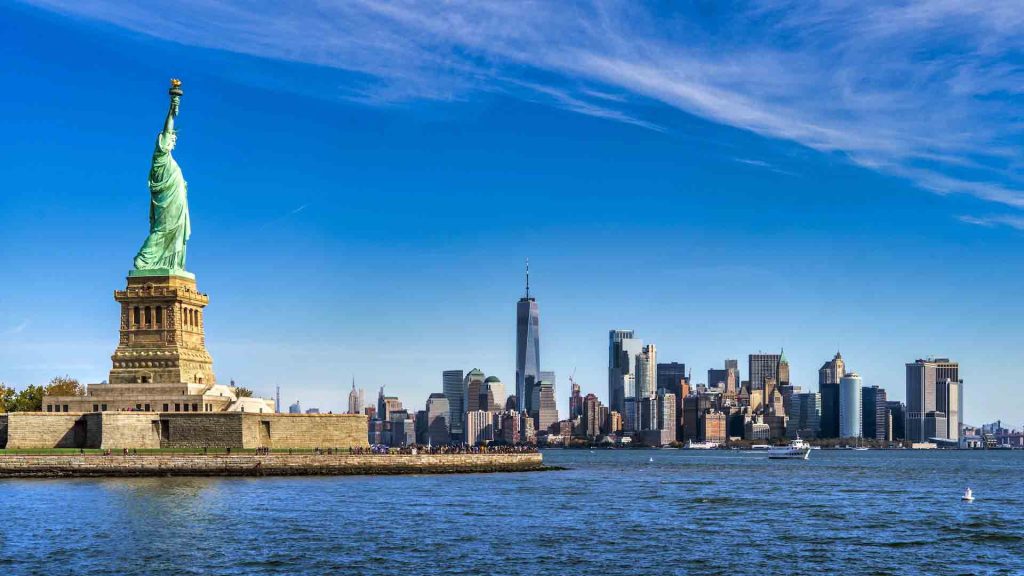 The City That Never Sleeps is an extraordinary place. Moreover, discover the bustling energy of New York City, a global metropolis renowned for its cultural diversity, iconic landmarks, and vibrant entertainment scene. Additionally, immerse yourself in the world of Broadway shows and, furthermore, explore world class museums. Additionally, indulge in the diverse culinary offerings that make NYC a melting pot of experiences.
Moreover, take a leisurely walk through the lively streets of Times Square. There, vibrant billboards and neon lights create an exhilarating atmosphere that encapsulates the city's spirit. Furthermore, find serenity in the peaceful oasis of Central Park, a vast green refuge amidst the urban landscape. In addition, it is ideal for leisurely strolls or picnics against a backdrop of towering skyscrapers. Furthermore, marvel at the architectural wonders of the city. From the iconic Empire State Building to the sleek silhouette of the One World Trade Center, the city's skyline is truly magnificent. Moreover, it defines the panorama of New York City, capturing the essence of this remarkable metropolis.
Cape Town, South Africa: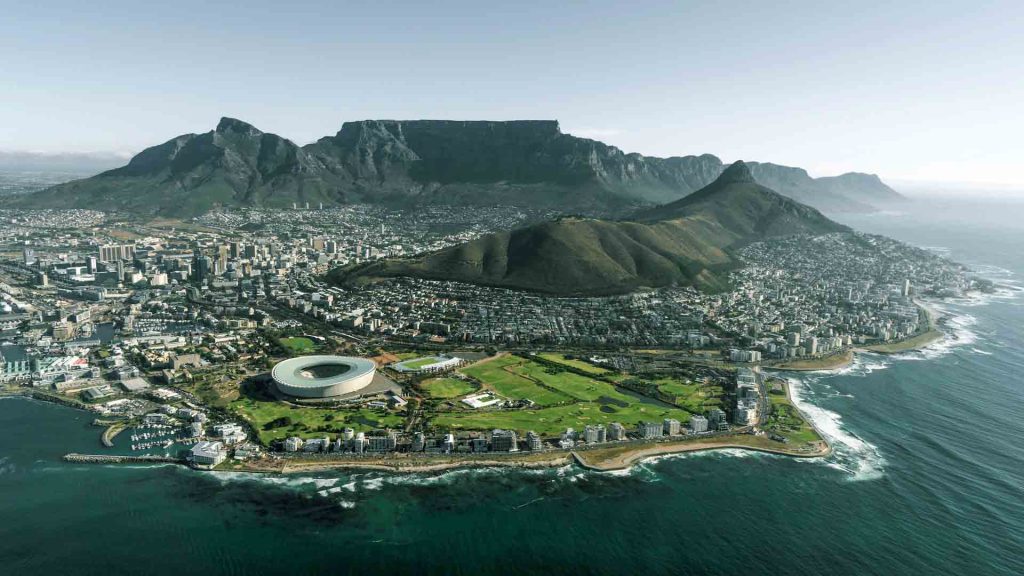 Discover the amazing blend of nature and culture in Cape Town, located at the southern tip of Africa. Marvel at the stunning natural beauty, enjoy the lively nightlife, and learn about the fascinating history and culture. Don't miss the opportunity to explore the magnificent Table Mountain. Experience the beauty of the coastal areas and encounter a variety of wildlife. Cape Town is a captivating destination that appeals to all your senses. Immerse yourself in the vibrant atmosphere and delightful aromas of local markets, where you can taste unique flavors and discover one of a kind crafts. Take a tour of the beautiful vineyards in the nearby Cape Winelands and indulge in delicious wines while enjoying the picturesque scenery.
For those who love excitement, Cape Town has thrilling outdoor activities like diving in shark cages and hiking on the beautiful trails of the Cape Peninsula. With its perfect blend of stunning nature and cultural treasures, Cape Town is a place where you'll create unforgettable memories.
Sydney, Australia: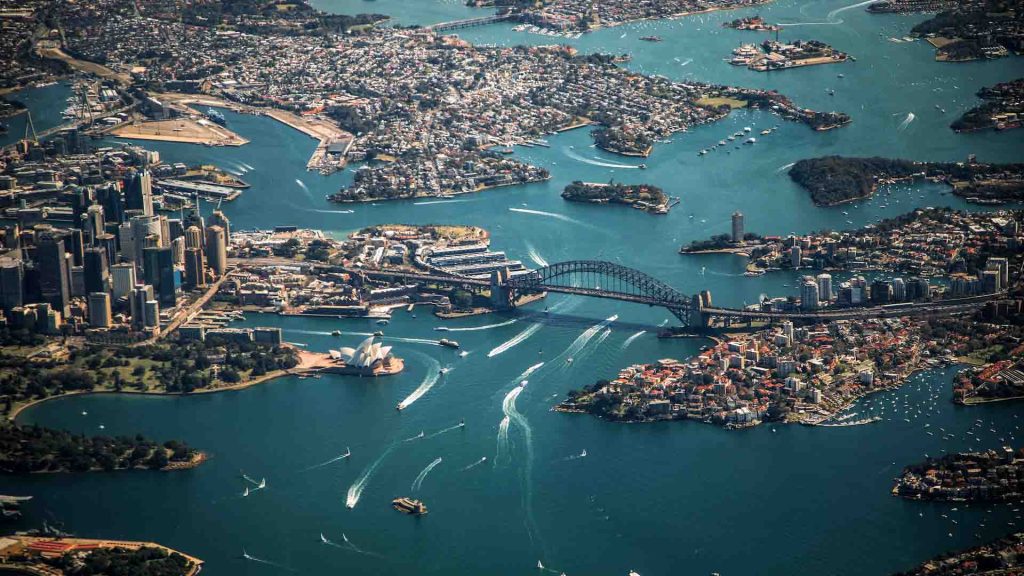 Marvel at the famous sights of Sydney, like the Sydney Opera House and the Harbour Bridge, which will leave you in awe. Discover gorgeous beaches, green parks, and lively neighborhoods. Sydney provides a vibrant ambiance with a great mix of city charm and stunning coastal scenery. Dive into Sydney's rich history and cultural heritage by visiting museums and art galleries that showcase the city's diverse artistic creations. Indulge in a culinary adventure, exploring a variety of global cuisines and uncovering hidden food gems tucked away in the bustling streets.
Embark on exciting outdoor adventures, such as hiking in the nearby Blue Mountains or riding the well-known waves at Bondi Beach. Sydney really has something for everyone, whether you want to learn about different cultures, enjoy tasty food experiences, or have thrilling nature escapades.
London, UK:
Discover the captivating blend of history and modernity in London, where you can dive into the rich heritage and elegance of the city. Explore top notch museums, treat yourself to thrilling theater shows in the vibrant West End, and wander around iconic landmarks like the Tower of London. London's enchanting old fashioned allure perfectly blends with contemporary attractions, making it an enduring choice for culture lovers. Witness the grandeur of Buckingham Palace with the Changing of the Guard ceremony and take delight in the splendid gardens. Take a leisurely walk along the Thames River and soak in the sights of famous landmarks such as Big Ben, the London Eye, and Tower Bridge.
Enjoy global flavors at chic restaurants or savor traditional tea in cozy rooms. London merges history with allure, captivating visitors with heritage and vibrancy.
Santorini, Greece:
Experience the romantic charm of Santorini's paradise, famous for its stunning sunsets, crystal clear waters, and iconic white and blue buildings. Discover picturesque villages, unwind on beautiful beaches, and fully enjoy the distinct beauty of this romantic Greek destination. Indulge in a culinary journey, savoring the delicious tastes of genuine Greek Cuisine at cozy seaside restaurants.
Discover the fascinating past and myths of Santorini as you explore its old remains, truly stepping into a different era. Feel the excitement of water adventures such as snorkeling, sailing, or riding a jet ski, making enduring memories in this beautiful location.
Dubai, UAE: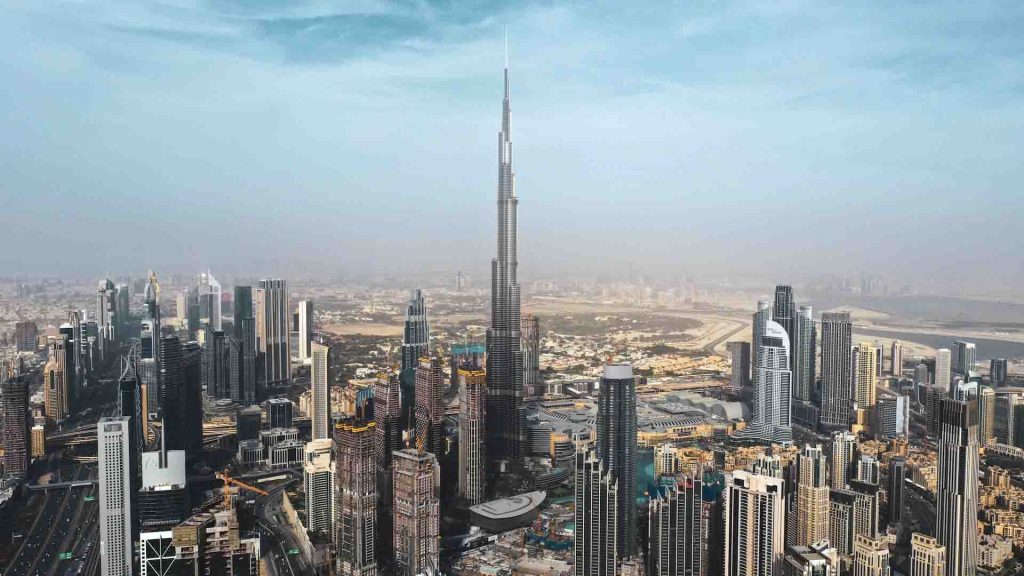 Experience Dubai's extravagance, innovation, skyscrapers, luxury shopping, and architectural marvels. From man made islands to exhilarating Desert adventures, Dubai offers a captivating fusion of modernity and Arabian charm. Discover a vibrant nightlife with world class clubs and upscale lounges for unforgettable entertainment. One of the best place to visit.
Discover a wide range of delicious food options, from top-notch restaurants recognized by Michelin to local food stands serving mouthwatering dishes with flavors from around the world. Explore the Dubai Mall to find high-end brands and souvenirs, creating a one of a kind haven for shopping enthusiasts.
Rio de Janeiro, Brazil: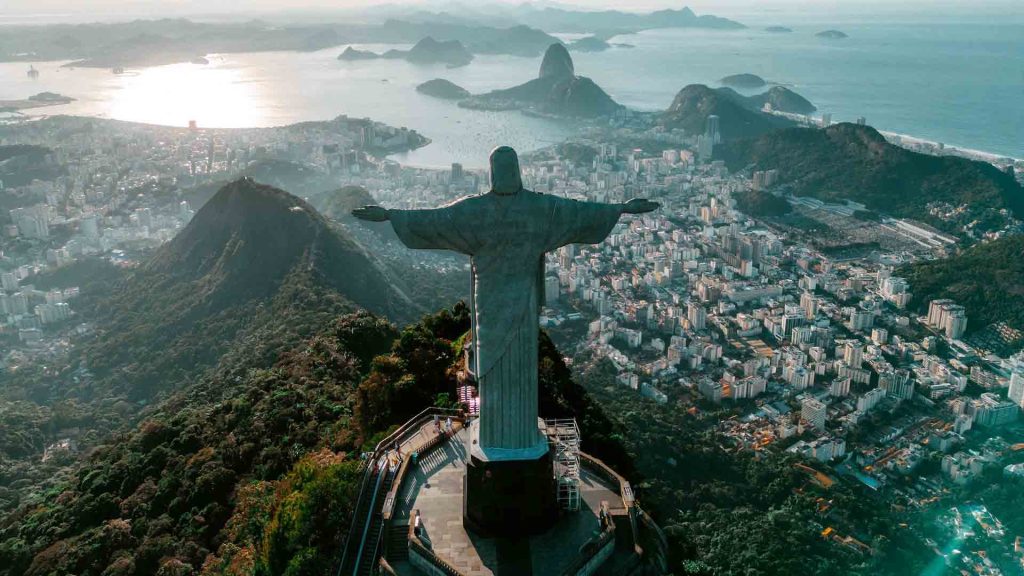 Explore Rio de Janeiro's lively Carnival, beautiful beaches, and exciting nightlife. Enjoy samba, hiking in the rainforest, and visiting Copacabana and Ipanema beaches. Rio de Janeiro is a city that always amazes with its contagious energy and breathtaking natural beauty. One of the best place to visit.
Discover the well known Christ the Redeemer statue, standing beautifully on Corcovado Mountain, offering wide views of the city below. Enjoy delicious Brazilian feijoada and caipirinhas, savoring the genuine flavors. Moreover, experience a breathtaking sunset from Arpoador Rock, where the sky bursts with vivid colors, creating a magical shine over the city's skyline. Rio de Janeiro not only charms as a lovely place but also combines cultural immersion with stunning natural beauty seamlessly.
Conclusion:
These Best Places to Visit remarkable destinations are just a glimpse of the incredible places to visit we cover on our blog. Ready to embark on your next extraordinary adventure? Look no further than Macnko Travels. Visit our website daily to discover more captivating destinations. Furthermore, you can find insider tips and comprehensive travel guides. Moreover, we offer ideal itineraries for romantic Paris, cultural Tokyo, and tropical Bali. Additionally, don't miss out on experiencing the best places to visit in the world. Lastly, start planning your unforgettable journey with Macnko Travels now!